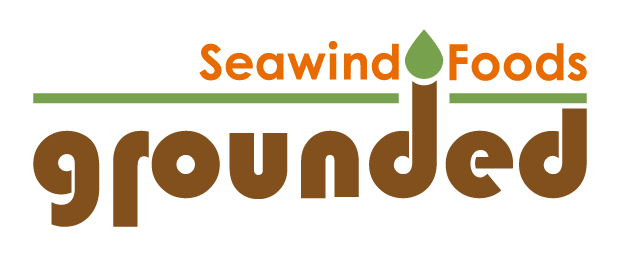 Not yet a subscriber?
Subscribe to receive Seawind Foods' Grounded newsletter directly in your inbox
.

About Beets


Beets are widely consumed root vegetables known for their vibrant red color. Originally cultivated in the Mediterranean region, beets are now grown in various countries worldwide.


Brief Nutritional Profile


These nutritious vegetables are packed with health benefits. Beets are high in fiber, vitamins, and minerals. They are known to promote healthy digestion, support liver function, lower blood pressure, and enhance athletic performance. Beet powder is a natural source of nitrates, which can improve cardiovascular health.

Applications

Both beet juice and beet root powder serve as natural food colorings and flavor enhancers in a wide range of dishes, including pasta dough, chips, sauces, soups, ready meals, and baked goods. Red beet powder, when used on its own, provides a natural way to add vibrant color to various foods, eliminating the need for synthetic red dye 40.

Availability

Beets are available year-round, and at Seawind Foods, we carefully select premium beets for dehydration to preserve their natural flavor and nutritional value. We offer both organic and conventional options to accommodate different preferences and dietary needs.

Cuts:

Powder: #60

Granules: -8+40

Diced: 1/4"

Organic Powder: #60

Organic Granules: -8+40

Organic Diced: 1/4"

Custom Sizes Available


About Pineapple

Pineapples are tropical fruits known for their sweet and tangy flavor. Originally native to South America, they are now cultivated in many countries across the world.

Brief Nutritional Profile

Beyond their delicious taste, pineapples are a nutrition powerhouse. They are rich in essential nutrients like vitamin C, manganese, and bromelain—an enzyme known to aid digestion. Pineapples contribute to immune system support, promote skin health, and have anti-inflammatory properties.

Applications

Low sweet pineapple, with its mild sweetness, is a great snack and a baking, granola, and trail mix ingredient. Pineapple powder packs concentrated pineapple flavor, doubling as a natural sweetener and flavor enhancer for smoothies, desserts, and various recipes. Meanwhile, fiber-rich pineapple fiber powder enhances nutrition and aids digestion in soups, sauces, dressings, and baked goods.

Availability

Our pineapple is harvested at peak maturity. They are then peeled and cut into the appropriate sizes. They are always natural in color and soaked in a water and cane sugar solution.

Cuts:

Diced: 3-5mm, Low Sweet

Diced:10-12mm, Low Sweet

Chunks: Low Sweet

Rings: Low Sweet

Chunks: No Sugar Added

Rings: No Sugar Added

Custom Sizes Available
| | |
| --- | --- |
| Seawind Foods at Supply Side West 2023 | Visit us at SupplySide West 2023 in Las Vegas, NV, from October 25th to 26th at booth 1540! Meet our Vice President of Sales, Julie Swink, and CEO, Garry Green, who will showcase a selection of seasonal all-natural dehydrated vegetables and True No SO2™ dehydrated fruits. Feel free to inquire about how our premium quality ingredients, available at affordable prices, can seamlessly enhance your recipes. Get a sneak peek of some of our featured products at the event by exploring our entire product range here: view all product offerings. |
| | |
| --- | --- |
| | Meet Lauren Tickey! As a Sales Assistant, she is responsible for supporting the Sales team while serving as a liaison for Sales with Purchasing and Operations. She collaborates with the Seawind team to further company initiatives, assist with onboarding new products, and complete Sales/Business Development related projects. With over 6 years of Sales Support experience, Lauren thrives in dynamic environments where effective communication, relationship development skills, and adaptability are critical. |
Our True No SO2™ Promise
Unlike other conventional dried fruit, Seawind Foods' True NO SO2 ™ fruit has never been preserved in sulfur dioxide, maintaining the original nutrient value, and flavor, and eliminating the risk of sulfur dioxide inducing allergic reactions. If your label says NO SO2, look further and uncover the truth about how your fruit is preserved. Seawind Foods prides itself in serving brands that care about the difference. Watch our short video below to learn more:
A Message From our CEO



Hi everyone. If you're new here, I'm

Garry Green

, CEO of Seawind Foods. Welcome to Seawind Foods' most recent Grounded Newsletter. We'll share highlights on the latest products in season, company highlights, and in-depth industry knowledge. We hope to inspire your product innovations with our premium selection of clean-label, True No SO2™ ingredients. Our convenience and competitive pricing is your secret ingredient for unique, shelf-stable industrial ingredients. Don't hesitate to reach out should you have any questions. Thank you.
Request a Sample