Video: The difference between NO Sulfur Dioxide and True NO SO2 ™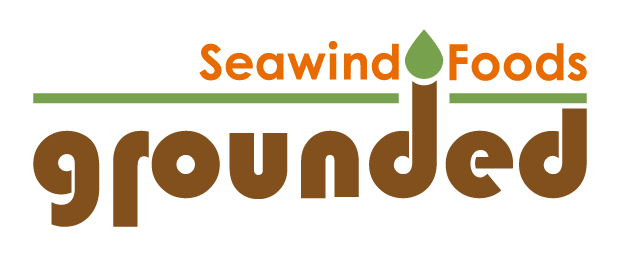 Not yet a subscriber? Subscribe to receive Seawind Foods' Grounded newsletter directly in your inbox.
---
Do you include low sweet dehydrated fruits in your product applications?
If the answer to the above question is yes, your next question should be to ask if your fruit ever touched sulfur dioxide.
If you include low sweet dehydrated fruits in your product applications, it's important to know if your fruit has ever touched sulfur dioxide. Despite COA stating that the fruit is sulfur-free, it may have soaked in sulfur for up to two years before processing. However, Seawind Foods' low sweet dried fruit never touches sulfur dioxide resulting in robust flavor and texture resembling that of fresh fruit. Let's dive into the topic of sulfur dioxide (SO2) and its impact on the ingredients you purchase.
What is Sulfur Dioxide?
When you think of ingredients like mango, papaya, and pineapple, tasty fruit with tropical flavors likely come to mind. However, what if, while you were eating these fruits, you knew you were also eating harmful preservatives? It's an unpleasant truth, but one that is far too common amongst dried fruits on the market today.
If you are unaware exactly what Sulfur Dioxide is, it is a nonflammable, colorless gas with an aggressive odor. Primarily, sulfur dioxide is released from the combustion of fossil fuels. Most commonly, it can be inhaled from air pollution.
This chemical compound was first used in foods beginning in the 1970s. But, it was banned in fresh fruits and vegetables by the Food and Drug Administration in 1986, as they were causing numerous health issues for consumers who had asthma.
Sulfites In Food
A more common way of describing this chemical compound concerning food is with the term sulfites. Sulfites release gas, which helps keep the food free of bacteria and preserve the taste and color. Today, sulfur dioxide is used in many foods such as meats, baked goods, and dried fruit.
Take a look at a package of dried fruit you may have at home. Turn it over to review the ingredients list. If sulfur dioxide or sulfites are listed, there may also be in parenthesis the words "for freshness." While this isn't inherently incorrect, it leads the consumer to believe the preservative is safe to eat.
What consumers don't know is how damaging the effects of SO2 can be on the consumers' health. The good news is the U.S. Food and Drug Administration requires foods containing more than ten parts per million of sulfites be on the food label.
However, what is even more concerning, are the brands that consumers are purchasing that do not list the use of SO2 on their labels because they fall under this threshold. It is possible for manufacturers, during the production process, to utilize sulfur dioxide. The most common way this is done is to soak the fruit in SO2 and boil it long enough to meet the FDA requirement of fewer than ten parts per million.
Not only is this secretive use of sulfur dioxide alarming, but it changes the texture of the dried fruit completely, making it feel almost erasure-like in the consumer's mouth. While texture might not be everything, taste and nutritional values are certainly impacted in this process, which ultimately matters to your customer.
Are Sulfites Harmful?
The Food and Drug Administration lists sulfites as," generally recognized as safe." However, sulfites can have differing effects on everyone. Part of the population suffers from a sulfite sensitivity, which can manifest with conditions similar to asthma, such as wheezing or labored breathing.
235 million people in the world suffer from asthma. If your customers also do, then they are at a higher risk for a sulfur dioxide reaction.
Sulfites In Pet Food
If you are looking to develop a pet food or pet treat, we also wanted to share that high-quality ingredients make a big difference.
Research shows that cats and dogs who consume foods with sulfites can ultimately lead to suffering from thiamine deficiency. Animals with this deficiency can suffer from depression, dilated pupils, and ataxia that may lead to seizures and sudden death. The last thing your company wants to experience is a complaint or lawsuit from a consumer on behalf of their pet.
Seawind Foods Dried Fruits
If you are looking to make a superior food product and use top quality low sweet fruit ingredients that are guaranteed to be produced, dried, and packed without the use of SO2, then you need to look for the True No SO2™ label from Seawind Foods.
Even if you choose not to partner with us, we urge you to ask your supplier the tough questions. One example might be what is their production process? If you ask then you are never in the dark.
The only way to ensure you have ingredients without sulfites is to research where they are sourced and what processes and certifications that supplier adhere to.
You can feel confident by placing a low sweet fruit order with Seawind Foods. All of the following Seawind Foods fruits are produced and packaged without this preservative:
The Seawind Foods Difference
At Seawind Foods, we strive to bring you the best, high-quality ingredients. Our team prides itself on exceptional customer service and top standards for the industry. Need help sourcing an ingredient that you do not see on our website? Please contact us so our team can get to work for you. We also offer:
custom cuts and sizes
custom blends
We encourage you to read our previously written post Look for the True NO SO2™ Bulk Options for even more information and to contact our team with any questions you have; feel free to place an order below.
Interested in a Sample?
Fill out the form below for a sample.