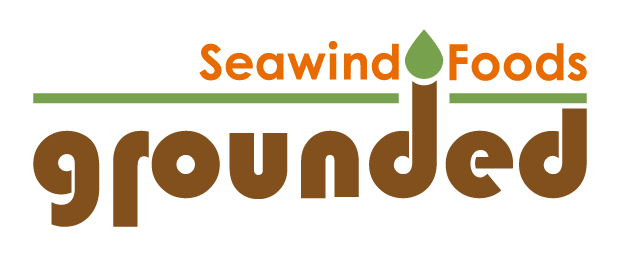 Not yet a subscriber? Subscribe to receive Seawind Foods' Grounded newsletter directly in your inbox.
---
Updated on 11/2022
Papaya and Cauliflower Powder: The Low Sweet Fruit and the Gluten-Free Alternative
Papaya is a plant species so old that its roots are prehistoric. The cultivation of
cauliflower dates back to the ancient Romans. Read below about the latest
products in season.
Papaya
Papaya is a plant species so old that its roots are prehistoric. It's thought to have originated in Mexico and Central America almost 25 million years ago. Papaya plants grow quickly and can produce fruits within their first year. The fruit is harvested when the skin begins to show hints of yellowing, typically about 5-9 months from when the plant first flowers.
Product Applications
Our True No So2TM papaya makes it easy for
product developers to create cereal products, granola products, topping ice-cream, bakery products, snack products, topping for yogurt, fruit salad, and more.
Weather Trends & Yield Health
While our current papaya yield is ready for sampling, our farmers anticipate swift changes for the next harvest due to environmental and biological challenges, such as heavy rainfall and the invasive ringspot virus that's been impacting community farmers across the region. Economical challenges impacting businesses at a global scale will also be a factor in shaping the price of papaya next year. Please contact our team for details.
Harvest Costs & Conditions Report
Our farmers anticipate a yield reduction of about 20% due to increased logistical, harvesting, and employment costs in addition to the projected harvest yield impacting the next harvest. Please contact our team for details.
Available Options
Low Sweet
Air Dried
Chunks – Low Sweet
Diced 4-6mm – Low Sweet
Diced 10-12mm – Low Sweet
Spears – Low Sweet
Other Cuts available
Fun Fact
The papaya plant, though commonly referred to as a tree, is actually a large herb. It can grow as tall as 20-30ft!
Cauliflower Powder
Originating from what is now modern day Cyprus, the cultivation of cauliflower dates back to the ancient Romans. considered to be a cool weather crop and all over the world, cauliflower takes around 80 days from maturity to harvest. Cauliflower is harvested when the head is still compact and around 6-8 inches in diameter.
Product Applications
Cauliflower powder is a great alternative for gluten-free products. Product applications include: pasta, crackers, tortillas, cookies, bread, pizza dough along with other items where wheat flour is used.
Weather Trends & Yield Health
Cauliflower has, overall, experienced an uptick in positive harvest and yield health. Our suppliers report an excellent crop this year due to ideal climate conditions. This season has been favorable for cauliflower, easing concerns of a shortage in supply.
Harvest Costs & Conditions Report
Great supply means cost stability for cauliflower powder. Our suppliers report having plenty of raw material in stock.
Available Options
Roasting Available
Air Dried
Powder: #60
Diced: 1/4″
Granules: -8+40
Fun Fact
Cauliflower grows with protective leaves covering its head. These leaves prevent the production of chlorophyll which keeps the color (or lack of) intact.
A Message From the CEO
I'm Garry Green, CEO of Seawind Foods. This is our latest edition of Seawind Foods' newest newsletter: Grounded. If you missed the last three, you can catch up on the featured products by clicking here. We hope to inspire your product innovations with our clean label, True No SO2™ ingredients perfect fortoday's consumer demands. As always, should you have any questions, don't hesitate to reach out. Thank you.
We'd like to connect with you! We're active on LinkedIn and YouTube – make sure to follow our company for the latest news and updates.