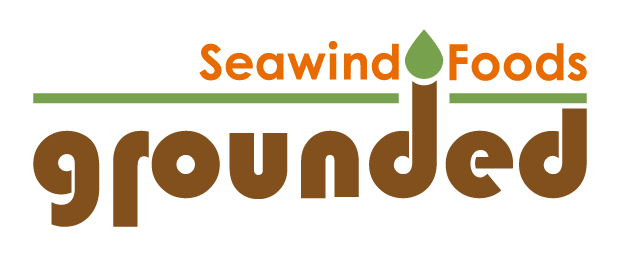 Not yet a subscriber? Subscribe to receive Seawind Foods' Grounded newsletter directly in your inbox.
Updated on 5/2022
Kale and Green Banana Powder
Two Ingredients with Super Green Powers
Kale is our nutrient-packed super green known for being packed with powerful antioxidants to help reduce inflammation, control blood sugar, and prevent heart disease. Green banana flour is our most popular ingredient for developers looking for gluten-free alternatives.
Easily satisfy your customers' desires for healthier options while also enhancing the flavor and nutrition of your creations. You can trust Seawind Foods to be your partner in creating high-quality and healthy food and beverage products.
For more product information, keep on scrolling or feel free to visit our product pages right now.
As always, if you have questions, feel free to reach out.
Garry Green
CEO, Seawind Foods
[email protected]
Seawind Foods' Newest Ingredients Are Made with 100% Natural Fruit
We're excited to announce the addition of 100% functional fruit purée dices and pastes. 
Purées
Our selection includes Forest Berries, Mandarin, Sour Cherry, Strawberry, Peach and Raspberry. Each one is made with freshly picked fruits which are simply air dried to capture their natural aroma and flavor.
The fruit purée dices are delicious as a snack, on their own, or can be used as an ingredient in multiple applications including baked goods, cereal/granola, yogurt, snack bars or chocolate coated. Bake-stable preparations are also available.
Pastes
Our Mandarin Apple Dates Paste, Kiwi Apple Dates Paste, and Strawberry Fruit Paste are 100% natural fruit pastes that offer a luscious and thick texture that can add depth and richness to your recipe creations.
These fruity pastes contain no added sugar. Available in organic and conventional, the fruit pastes are ideal for various applications including snack bars, inclusion in chocolates, filling for bakery products and plant-based spreads.
Try our newest products today by requesting a sample or by contacting Julie Swink, Vice President of Sales, directly.
Julie Swink
Vice President, Seawind Foods
[email protected]
Kale
About Kale
Kale is a super green super food known to be a nutritionally dense food. It's gained popularity in the last 10 years as consumers eat it in their salads, smoothies, chips, and much more..
Brief Nutritional Profile
Kale contains antioxidants like Quercetin and Kaempferol, which can reduce inflammation, stop cancer cells from forming, control blood sugar, and prevent heart disease.
Applications
Soups; side dishes, stews, caseroles, salads, sauces, dressings, blended with spices, or smoothies
Availability
Seawind Foods offers kale flakes, granules, and powder for any of your product development needs.
Green Banana Powder
About Green Banana Flour
Bananas are one of the most commonly consumed fruits around the world. Alternative flour options have entered the market with great success, hence the reason we now offer Green Banana Flour.
Brief Nutritional Profile
Green banana flour is a good source of resisitent starch; contains prebiotic fibers, helps to regulate blood sugar levels; may aid in weight loss; high in antioxidants, lower cholesterol, lower blood pressure, improve digestive health, boost heart health, gluten-free; a good source of vitamin B6, and promotes kidney health.
Applications
Used as a stand-alone product for nutraceutical applications, or add to baking, mixes, and more. Inclusion in baked goods, such as muffins, cakes, pastry, pies, etc.
Availability
At Seawind Foods we carefully select, steam, peel, and air dry green bananas (grade 1-2 in the VonLooseke scale). We offer powder #50 and powder #100.
A Message from the CEO
Hi everyone. I'm Garry Green, CEO of Seawind Foods. Welcome to Seawind Foods' newest newsletter: Grounded. We'll share highlights on the latest products in season plus trends and industry news. Our team is excited to share our in-depth industry knowledge with you. We hope to inspire your product innovations with our clean label, non-GMO free ingredients perfect for today's consumer demands. As always, should you have any questions, don't hesitate to reach out.
Not yet a subscriber? Subscribe here to receive Seawind Foods' Grounded newsletter directly in your inbox
Request a Sample