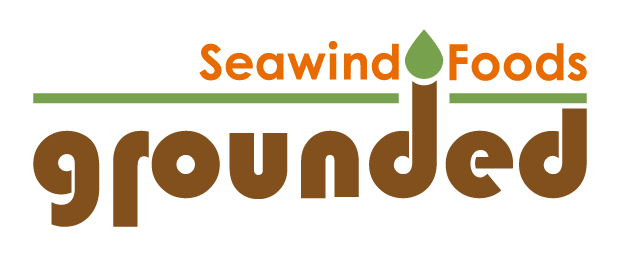 Not yet a subscriber? Subscribe to receive Seawind Foods' Grounded newsletter directly in your inbox.
Updated on 3/2022
Bell Peppers and Chili Spiced Low Sweet Mango
Savor the Perfect Blend of Sweetness, Spiciness, and Nutrition
Did you know that Bell Peppers have three times more Vitamin C than an Orange? Combine that with the heat of Chili and the sweetness of Mango, and you've got a Flavor Fiesta! These versatile ingredients will add a unique and unforgettable flavor to your creations, while also providing a touch of sweetness. Don't miss out on this opportunity to give your products a bold new twist.
Seawind Foods offers a selection of premium, air-dried dehydrated, low sweet and True No So2™ fruit that are perfect for adding flavor, color and nutrition to any product. With our convenience and competitive pricing, our ingredients provide you with a cost-effective way to level-up your final product without compromising a bit of quality.
New Products Alert
Maximize Product Innovations with Seawind Foods' Newest Ingredients
Introducing Seawind Foods' premium Fruit Puree Dice line, featuring the freshest and most flavorful forest berries, mandarin, sour cherry, strawberry, peach, and raspberry ingredients. Our Fruit Puree Dice are made with minimal processing and retain the full flavor and nutritional value of fresh fruit.
These high-quality Fruit Puree Dice are perfect for use in a variety of products such as protein bars, baked goods, smoothie bowls, and more. Add a sweet and juicy burst of flavor to your products with our convenient, ready-to-use Fruit Puree Dice. Upgrade the taste and nutritional value of your recipes with the natural goodness of Seawind Foods' Fruit Puree Dice.
Request a Sample Below:
Boost Flavor and Nutrition with Dehydrated Bell Peppers!
Bell peppers are a nutritious fruit often eaten raw, cooked or used in various dishes. They're rich in vitamins and can enhance eye health and prevent against anemia. Dehydrated green bell peppers provide additional flavor and sweetness, making them a popular ingredient for Mexican dishes, chili, and quiche.
Seawind Foods procures the finest bell peppers that retain their nutrients and flavors through the dehydration process. Both conventional and organic options are available. Add the tangy sweet goodness of our dehydrated green bell peppers to your products today!
Unleash Sweet-Spicy Perfection with Our All-Natural Dried Chili Mango
Experience the perfect balance of sweet and spicy with Seawind Foods' True No So2™ sweet and spicy Dried Chili Mango. Free from unnatural sulfur dioxide, this blend of dehydrated mangos and chili preserves the natural fruit fibers and fruity flavor.
This all-natural, preservative-free snack is a great option for those seeking a healthy and delicious treat. The absence of food coloring allows the natural mango fibers to shine through, creating a snack that looks and tastes great. Add our True No So2™ sweet and spicy Dried Chili Mango blend to your snack product for a flavorful and wholesome twist!
A Message from the CEO
Hi everyone. I'm Garry Green, CEO of Seawind Foods. Welcome to Seawind Foods' newest newsletter: Grounded. We'll share highlights on the latest products in season plus trends and industry news. Our team is excited to share our in-depth industry knowledge with you. We hope to inspire your product innovations with our clean label, non-GMO free ingredients perfect for today's consumer demands. As always, should you have any questions, don't hesitate to reach out.
Not yet a subscriber? Subscribe using the form below to receive Seawind Foods' Grounded directly in your inbox or view the latest newsletter online.
Request a Sample