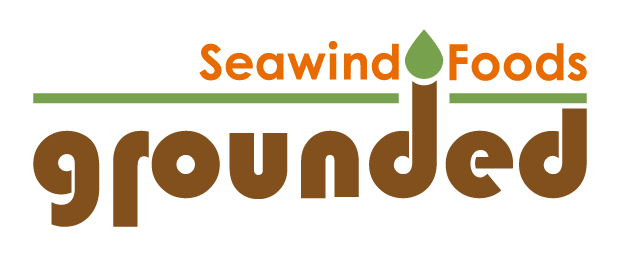 Part of the Grounded Featured Products Series: Subscribe to the Monthly Newsletter
---
We're so happy to announce our latest product with you before anyone else. Dehydrated butternut squash is here and just in time for those fall recipe developments! (Not everything fall-related is pumpkin spice, ok?)
So, if you want to capitalize on this plant-based, fall flavor movement, now's your chance! Let's break down what makes our butternut squash so flavorful.
Dehydrated Butternut Squash: What is it?
Butternut squash is a delicious winter squash that comes into season in the fall (albeit a bit confusing with its name). It is a member of the gourd family and is related to pumpkin, acorn squash, and spaghetti squash. It is high in fiber and potassium, as well as vitamins A, C, and E. Consumers gravitate towards butternut squash for its high nutritional value and low-calorie content, and we don't blame them!
At Seawind Foods, we love dehydrated butternut squash for its flavor and versatility. We are offering customers the squash in the form of granules, dices, and powder so that it can be included in a wide variety of recipe developments (butternut squash pie for Thanksgiving anyone?)
Dehydrated Butternut Squash vs Pumpkin
Once September arrives, it seems every restaurant is offering a butternut squash or pumpkin item. It might make you wonder what the real difference is between the two pieces of produce. While butternut squash might conjure up images of pasta and soup, pumpkin may create visions of bread, cookies, and lattes.
We know both fruits (yes, fruits, they are grown on vines) are related, but they also have similar textures and cook times. Both can be pureed, roasted, steamed, diced, or made into powder and used in endless recipes.
The most significant difference may lie in nutritional value. Just take a look at how Healthline compares butternut squash to pumpkin. Butternut squash is higher in all of these areas:
Calories
Carbohydrates
Fiber
Vitamins A, C, and E
Manganese
Ultimately, it will depend on your reason for consuming this product, but if you are looking to have a high-carb, high-calorie meal (maybe before an endurance event) while getting some extra benefits, butternut squash may be the way to go.
Dehydrated Butternut Squash: How to Use it in a Product
Now that you are thinking of using butternut squash in your next research and development projects, you might be curious how to get your product to stand out. One trick is to think about what other trends are popular and integrate them both. The plant-based diet is huge right now, so consider creating a recipe that has butternut squash as the main ingredient.
Check out some inspiration from other companies here:
If you're looking to spark some inspiration on butternut squash powder? Consider rolling it into pasta dough for a fun orange color! Or add dices into a ravioli filling mixture with sage and a brown butter sauce (drool).
Whatever product you create, be sure to market that is has butternut squash as a selling point on the label. Customers will flock to your creation.
Easy Ways to Customize Your Order
At Seawind Foods we want to bring you the very best products that we possibly can. Whether that means you need something a little different than what is mentioned on our website, we want to help. See some of the possibilities we offer:
Custom cuts and sizes
Custom flavor blends for any recipe needs
The option to roast vegetables for a smoky flavor
If you are interested in discussing custom product orders, please contact your Seawind representative.