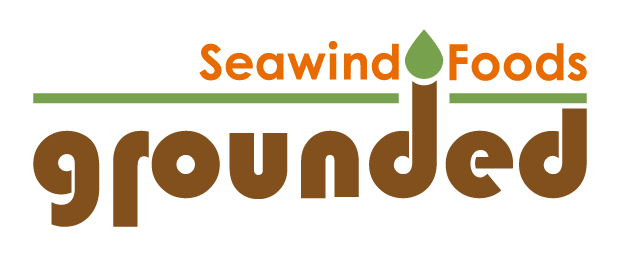 Part of the Grounded Featured Products Series: Subscribe to the Monthly Newsletter
---
Ginger is one of the hottest flavor trends in the market today, though its distinctive taste has been a favorite around the world for centuries. This spice has always been prized for its widely reported health benefits, and can be enjoyed in a number of different ways. In crystallized form, ginger is even more versatile, as it can stand alone or be used as an ingredient.
Wondering how your business can take advantage of ginger's popularity? Read on to learn the health perks of this plant, and how you can use crystallized ginger in your own products to ride this healthful flavor trend.
What are the Health Benefits of Ginger?
One of the reasons ginger has become a hot trend is its reputation for improving our health; today's health-conscious consumers are on the lookout for products with ingredients that support a healthy diet and lifestyle.
Research has indicated that ginger may have a number of health benefits, including anti-inflammatory properties. One study showed that athletes who consumed ginger following workouts felt reduced muscle pain. Ginger may also help with digestion, and is often used as a natural remedy to relieve nausea and vomiting, particularly from motion sickness or morning sickness during pregnancy. Another study suggests that ginger may help ease anxiety — which just goes to show that this incredible ingredient can benefit both body and mind.
What is Crystallized Ginger?
Crystallized ginger refers to soft pieces of ginger that have literally been crystallized. To achieve this form, fresh ginger is cut into small pieces and soaked in a solution of sugar and water. The sugar crystals permeate and soften the course ginger fibers, before the ginger pieces are rolled in sugar and dried. The result is a chewy nugget with a strong yet sweet ginger flavor.
You may have also heard of candied ginger. This is actually the same product as crystallized ginger, but consumers may perceive the two terms with different connotations — if you haven't offered crystallized ginger in your products before, it's worth conducting consumer research to see if your target market responds more favorably to one term or the other.
How Can You Use Crystallized Ginger?
Crystallized ginger has a bold, invigorating flavor which can be used as an ingredient in a variety of sweet and spicy food products, or eaten as a snack by itself. It pairs well with many flavors, including citrus, turmeric, garlic, nuts, berries, and chocolate.
Here are some inspired ways you can use crystallized ginger:
Make it a standout component in a trail mix or snack mix

Dip it in dark chocolate or simply dice it up for a sweet-but-healthy treat

Include it as part of a boxed mix for fruit loaves, cakes, or pastries

Use it as a topping for savory rice dishes and dessert dishes alike

Include it as a garnish in a drinks mix for cocktails such as Moscow Mules

Heat it in fruit juice and reduce the mixture to a syrup to make a delicious drinks mixer

Add it to honey to create a sweet and spicy topping or mixer
Is Ginger Likely to Remain Popular?
Ginger's popularity has continued to rise over the past several years, and shows no sign of stopping. This fragrant spice is one of Google's most searched terms for drinks, and fits well with the current consumer trend toward earthy flavors in food and beverages. Ginger is especially popular in the fall and winter months due its warming flavor, but it can be a fresh and fiery addition to summery food products as well.
At Seawind Foods, we offer crystallized ginger in sliced, diced, and chunked forms; you can choose the size you need, and select your preference of conventional or organic. What makes Seawind Foods' crystallized ginger so unique — both in conventional and organic forms — is that it is never soaked in sulfur dioxide. We exceed the strictest quality and food safety standards, and our ingredients are sourced from Seawind approved processors, so you can trust that you'll always receive ingredients of the highest quality.  
Contact Seawind Foods today to order a sample of our crystallized ginger, or to find out about our entire range of dried food ingredients for processors, retailers, and consumer brands.